NutriGuides
On the Go with NutriGuides Mobile App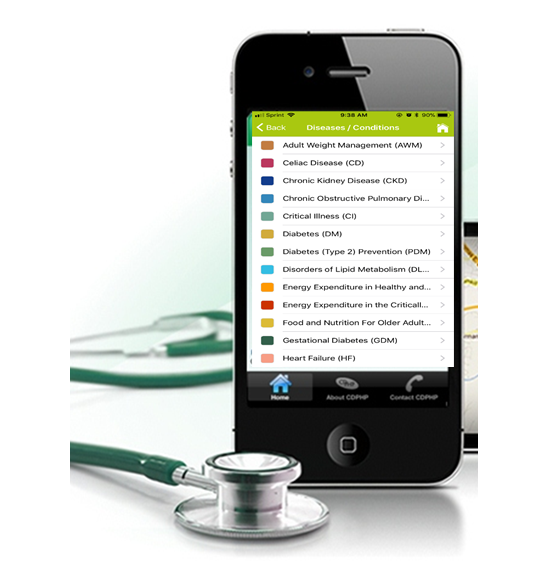 The ideal app for the healthcare professional. Over 400 nutrition recommendations available at your fingertips! These recommendations provide evidence-based guidance for nutrition care in the treatment of various diseases and conditions.

Key Features:
Find recommendations by Disease/Condition, Topic, or Nutrition Care Process step.
Search feature for easy retrieval.
Rating identifies strength of supporting research.
Addresses Diabetes Type 1 and 2, Critical Illness, Chronic Kidney Disease and more!
Topics include energy needs, antioxidants, fiber, vitamins, minerals and more!
Learn more by viewing this short YouTube Video or download a PPT




Download to your smart phone and tablet. Purchase for $1.99 direct from