Nutrition and Physical Activity: General Population (NPA-GP) Guideline (2022-23)
Nutrition and Physical Activity: General Population Evidence-Based Nutrition Practice Guideline
This evidence-based nutrition practice guideline (EBNPG) aims to inform practice decisions for nutrition and exercise practitioners who provide nutrition and physical activity interventions for adults (≥18 years of age) who are healthy or have cardiometabolic risk factors, such as overweight (body mass index ≥25 kg/m2 or as defined for the specific population), pre-diabetes and pre-hypertension. This EBNPG does not focus on adults with diagnosed disease.
The guideline is based on a systematic review conducted by the project team, consisting of nutrition and exercise practitioners and/or researchers, systematic review and guideline methodologists and evidence analysts. Recommendations were written based on an evidence-to-decision framework that incorporates evidence as well as clinical experience and client values.
Guideline information is divided into several sections:
Acronyms and Abbreviations
Executive Summary of Recommendations
Introduction
Methodology
Guideline Recommendations & Supporting Evidence
Guideline Limitations, Future Research and Conclusion
Dissemination and Implementation
Use the links in the left navigation bar to access guideline content.

For tips on implementing the guideline recommendations, download the Nutrition and Physical Activity Interventions Practitioner Guide. This two-page guide is designed with clear and unambiguous language that may help practitioners and their patients/clients to actively participate in shared decision making for their nutrition care.
Printing Guideline Materials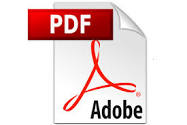 The guideline material is designed to be viewed online using the links in the left navigation bar. Individual pages can be printed using the print icon on each page. To print entire sections of the guideline in PDF format, please click below:
The report will be generated in PDF format. We recommend Adobe Reader Version 2019 (download for free from www.adobe.com).
General Information and Disclaimer
This nutrition practice guideline is meant to serve as a general framework for handling clients with particular health problems. The independent skill and judgement of the health care provider must always dictate treatment decisions.
3/10/2023